Nike Air Max Nation: Air Max Deluxe
The Air Max Deluxe first graced Nike's lineup in 1999. This sleeper shoe quietly became a cult classic for sneakerheads but as quickly as it appeared in slipped in the Nike archives.  The raves of the 90's incited Nike to take a page from the sound waves and feeling ravers experienced first hand leaving an design full of life.  Fast forward to the days of retro releases Nike is bringing back its 90's catalog and the fans could not be happier.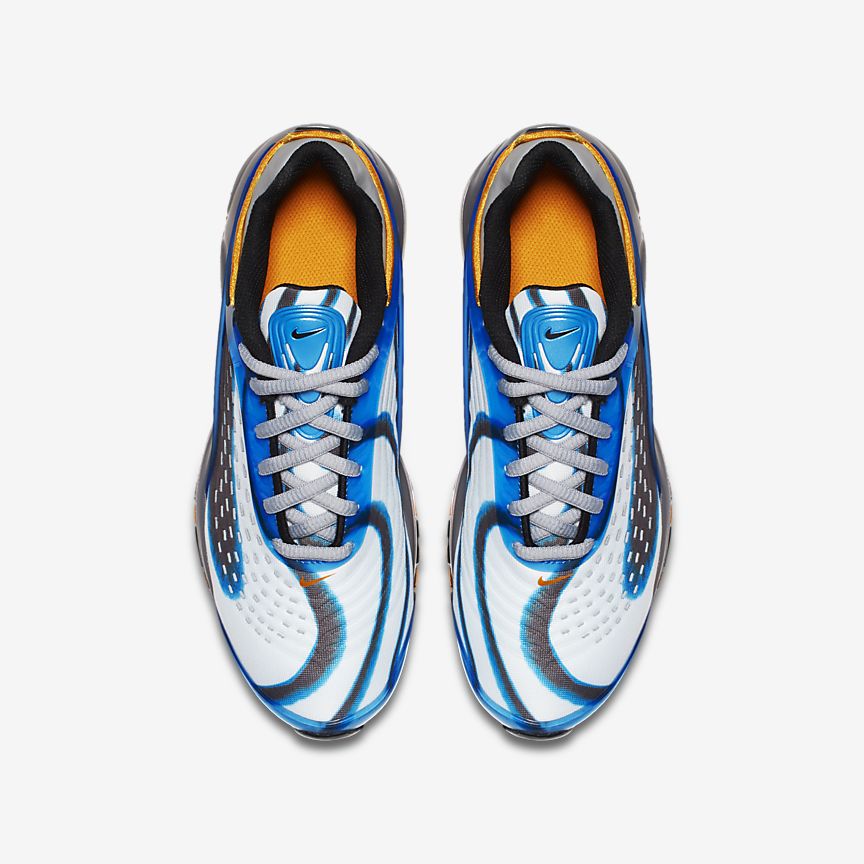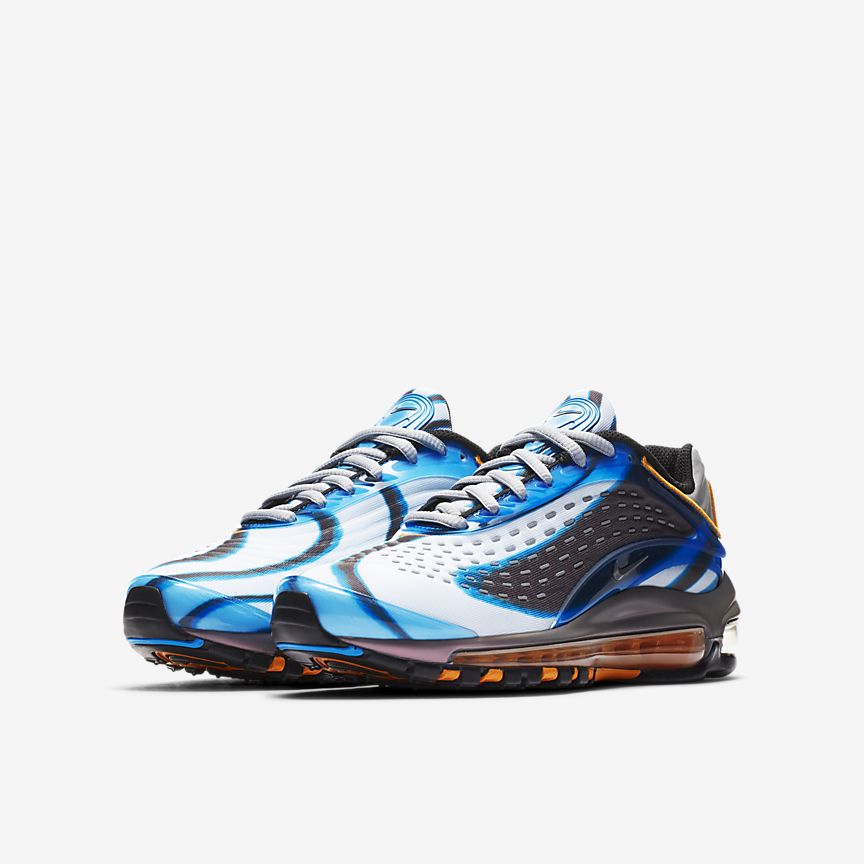 Its visually phenomenal upper plays tricks on the eyes with a seamless neoprene approach and blended colorways. Likened as a new take on the Air Max 97 you will find the full length air unit identical and the sleek design mirrored but the compilation of the other materials and construction might just give this retro a step up from its predecessor. Its TPU shell  promotes a lightweight and performance style and fit while the unique dotted lines on the upper are reminiscent of a running track. The tongue and upper work together to showcase a distinctive visual design.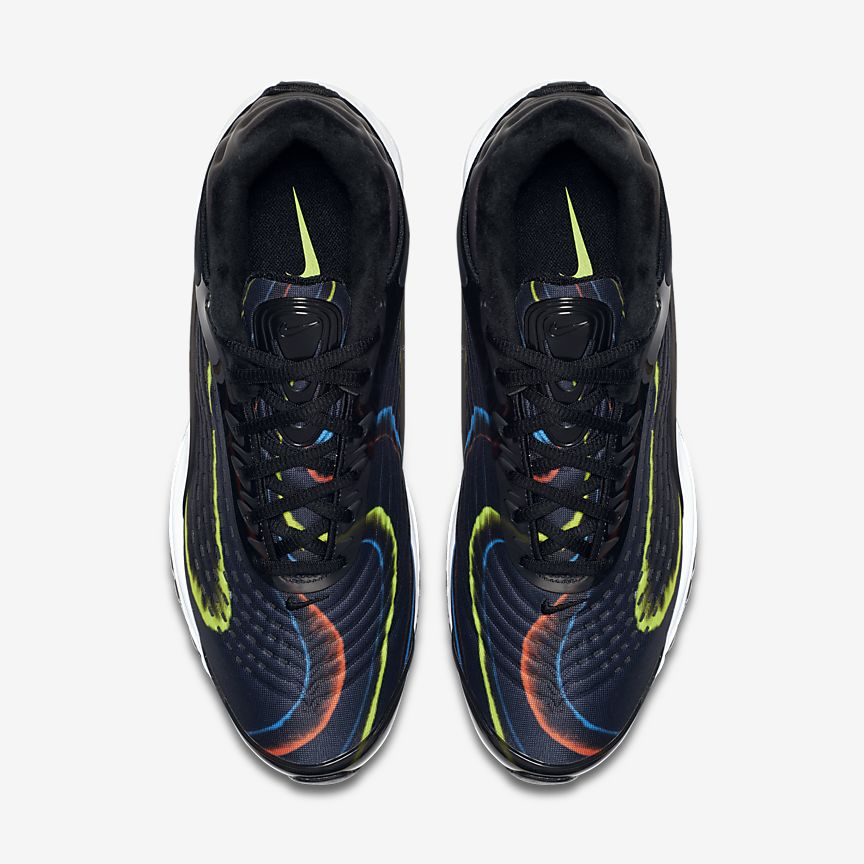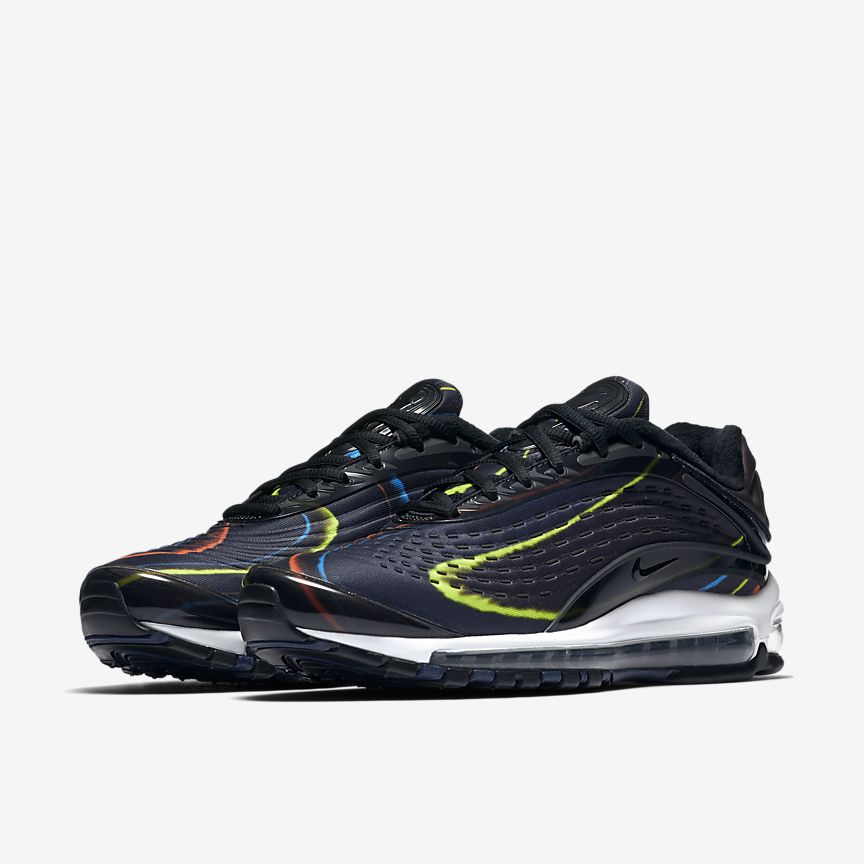 The first re-releases hit stores in July with other drops throughout the year. The next drop is said to be seen on 10/18. Plenty of time for a holiday gift or to add a new flavor into your sneak rotation. Stay with us for future Air Max Deluxe drops and colorways.